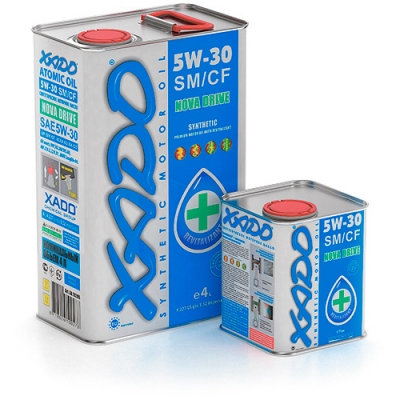 XADO Atomic Oil 5W-30 SM/CF
Ultramodern light-flowing synthetic engine oil.


XADO Atomic Oil 5W-30 SM / CF is an ultra-class multigrade, light-flowing synthetic motor oil. It is made according to the "mid SAPS" technology (mid level Sulfated Ash, Phosphorous, Sulfur) based on special synthetic base oils and the latest additive package from leading manufacturers.