Bestseller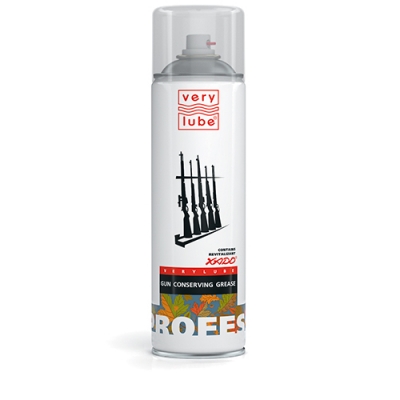 VERYLUBE Gun conserving grease
Modern Conserving grease keeping the arms reliability up to – 76 F. Contains revitalizant.
Applied for conserving, cleaning and lubricating the arms before storage. Ensures high protection of the arms from corrosion even under long-term open-air storage.
Applied to small- and large-calibre rifled and smooth-bore arms of any type (hunting, sporting, fighting, air rifles etc).
Recommended for the after shooting service and preparing the arms for storage.